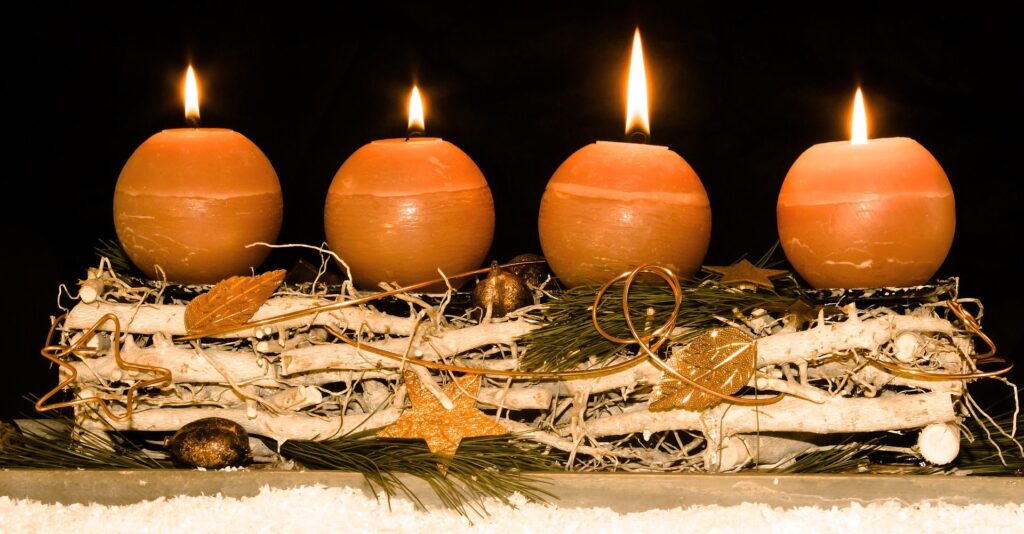 Dear Friends,
When you are a child Christmas appears to take FOREVER to arrive. We count it down by sleeps but it still takes its time. When you are a parent however Christmas can appear to take FOREVER to plan for, FOREVER to prepare for, and worst of all, FOREVER to pay for.
This year at Shirley Baptist however, we are contemplating the idea of FOREVER CHRISTMAS as we look past the present to the gift that guarantees the future. That is to say we want to own the truth that the best part of Christmas is not the presents we receive from one another which may last but a moment. Rather it is the gift of God's presence with us that determines our eternal destiny.
To tie this all up in just one verse consider (Matthew 1:22). "All this (ALL WE NEED TO KNOW ABOUT THE MESSAGE AND MEANING OF CHRITMAS) took place to fulfil what the Lord had said (IN THE PAST) through the prophet. 'The virgin will be with Child (IN THE PRESENT) and will give birth to a son (THE GIFT) and they will call Him Immanuel, which means God with us.'" A real guarantee of our FUTURE, because Immanuel does not mean "us with God." It means "God with us." And where will He be with us? In the eternal home He is preparing for us. That is why Jesus promised His disciples, "I will come back and take you to be with me that you also may be where I am" (John 14:3). That is just how much God wants to live with us.
There was an old gospel song that said, "This world is not our home." And that's true but it is not the full truth. It also needs saying that "This world, as it now is, under the curse, is not our home, but as it once was originally, and as it one day will be again delivered from the curse, will be our home."
When we die we go to live in the Present Heaven with Christ and we will be full of joy for sure, but one day when Christ comes again and joins our eternal spirits to our resurrection bodies, we will reign with Him FOREVER on the New Earth.
The incarnation of Christmas isn't temporary; it's permanent. Christ rose in a glorified human body which He will have FOREVER. It's not that Jesus became a baby at Christmas, and then 33 years later came the resurrection and ascension and then he suddenly stopped being a man. No, the second member of the triune God will be a human being for all eternity, reigning from a throne on the New Earth. FOREVER CHRISTMAS is telling us that the ultimate joy is not us going to live with God but God coming to live with us.
One thing I love about Christmas is relaxing and celebrating and laughing with my family. Heaven will be the best of Christmas every day. We'll be able to relax and laugh and celebrate, with no tensions or arguments. No skeletons will fall out of our cupboards because Christ paid the ultimate price so that we would be FOREVER free from sin and the fear of sin. All barriers between us and Him will be FOREVER gone.
FOREVER CHRISTMAS means that God loving us, gave to us, His Son to be sin for us, so that we can live with Him and He with us FOREVER. And that's the best Christmas present anyone could ever receive.
Happy Christmas to you all, and all glory to Immanuel, the God who is with us, and will be with us, this Christmas and FOREVER more.
You Friend and Pastor
Shaun